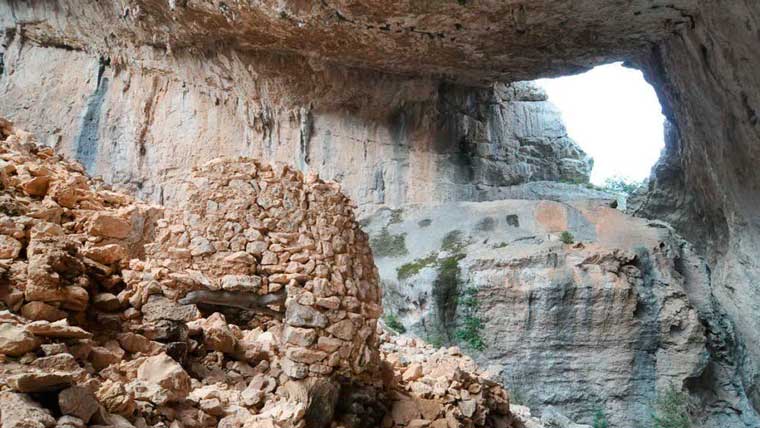 A tour through the Lanaittu Valley to get to the Dolina Tiscali within which lie the remains of the homonymous nuragic village of Tiscali.
Price
25 Euros
+ archaeological site ticket / person.

Starting Point: Lanaittu Valley (Oliena).
Arrival: Dolina Tiscali (Dorgali).
Distance: Km 6 (round trip).
Elevation gain: 360m
Track Difficulty: Escursionistico
Tour Duration: 6h.
Minimum Number of Participants: 8 people.
ITINERARy
After passing through the Lanaittu Valley by car we reach the base of Mount Tiscali, we walk for about sixty minutes through an old path of coalmen.
At the top of the mountain, the landscape is unique and peculiar.
The scenery looks almost unreal, overlooking from the top the Lanaittu Valley, which lies quietly at the foot of the mountain and is nestled between the limestone cliffs that slope to disappear beneath the Mediterranean maquis.
The nuragic site is run by a Dorgali cooperative (admission with fee).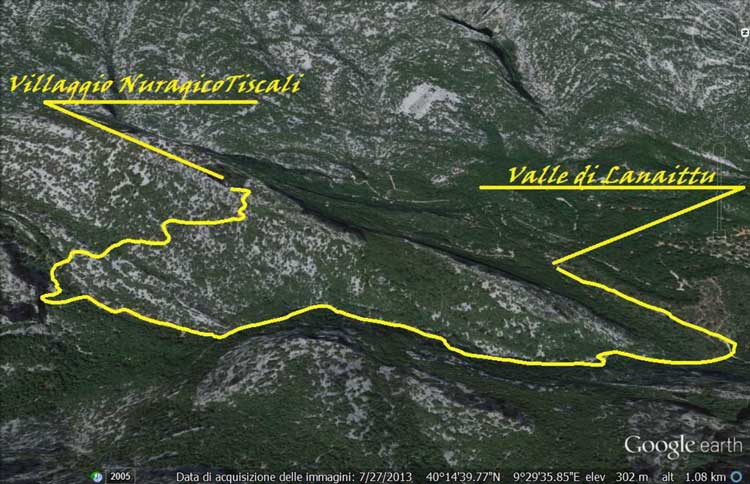 For information on how to book this tour, please call 0789/21329 or fill out the request form by clicking the button below.